About Us Home>SWMPC Governing Board
Southwest Michigan Planning Commission Governing Board
SWMPC Board Membership
The Southwest Michigan Planning Commission (SWMPC) Board includes 25 voting representatives selected to represent the region's three Counties, Berrien, Cass and Van Buren, as well as, city, village, township officials and citizen members who represent different interests. Representatives are appointed by the member organizations or municipalities. Each year, the Commissioners select officers and the Commission Chairperson makes appointments of member representatives to the Commission's committees.
SWMPC Board Officers
SWMPC Board Officers are selected with the intent to provide representation for each of the regions counties. Roseann Marchetti of Cass Berrien County is serving as chairman of the Southwest Michigan Planning Commission. Kurt Dorah of Van Buren County serves as the Vice Chair. Yemi Akinwale, a Berrien County Citizen Representative, serves as Treasurer and Rich Remus of Berrien County is the Alternate Treasurer. Linda Preston of Cass County is the Secretary. Kristen Gundersen is the Alternate Secretary.
SWMPC Board Meeting Information
SWMPC 2023 Board Meeting Schedule (pdf)
Annual Reports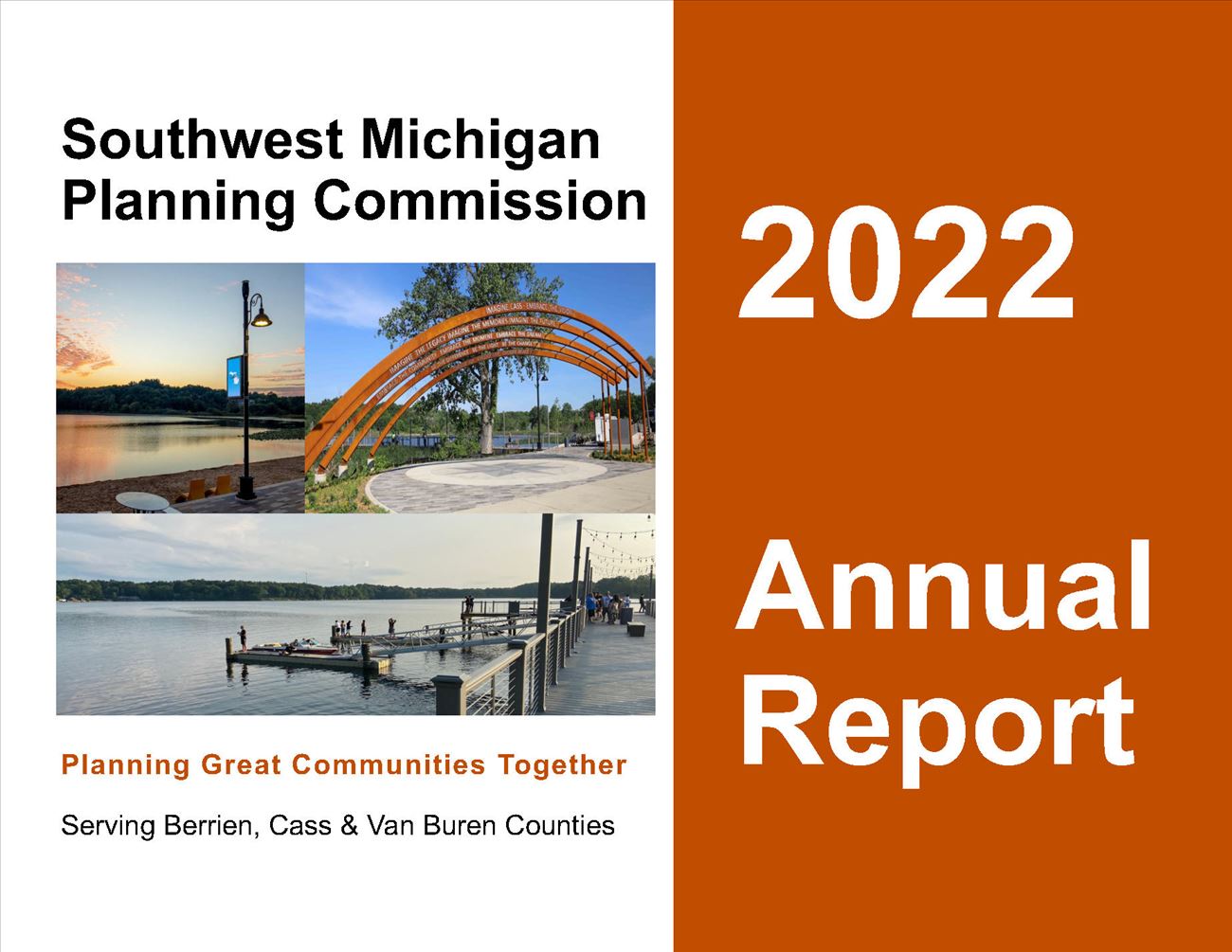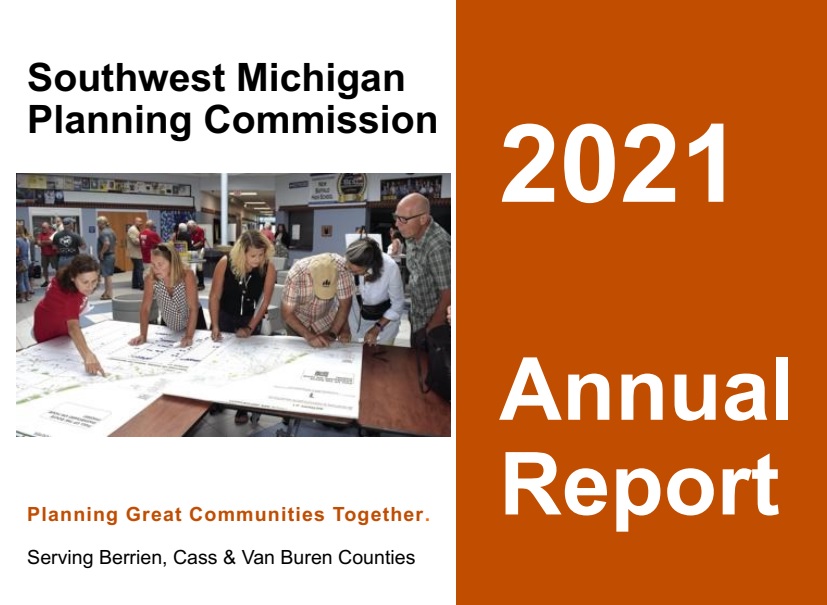 Audits/Financial Report
SWMPC Awards
This page last updated on 8/9/2023.
Southwest Michigan Planning Commission
376 West Main Street Suite 130 Benton Harbor, MI 49022-3651
Phone: 269.925.1137 Fax: 269.925.0288