What We Do Home>Environmental Planning>Watersheds, Water Quality & Wetlands>Watershed Projects
Watershed Projects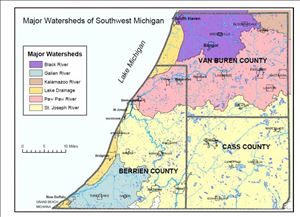 Watersheds of Southwest Michigan - click image for larger display
The Southwest Michigan Planning Commission (SWMPC) cares about all of our area river watersheds.
Click on one of the following watershed to learn more!
- Ox Creek
Lower St. Joseph/Galien River Watershed (NPDES - Stormwater Program)
Lake Michigan Tributaries Project
Great Lakes Basin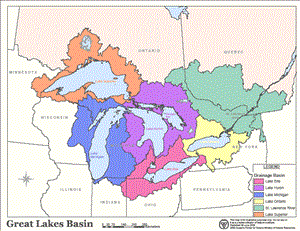 Great Lakes Basin - click image for larger display
All of Southwest Michigan is within the Lake Michigan Watershed and the
This page last updated on 7/1/2019.
Southwest Michigan Planning Commission
376 West Main Street Suite 130 Benton Harbor, MI 49022-3651
Phone: 269.925.1137 Fax: 269.925.0288