Transportation Page Builder
What We Do Home>Transportation Planning>Southwest Michigan Trailways Efforts>Trails and Roadways>Non Motorized Maps
DRAFT Non Motorized Maps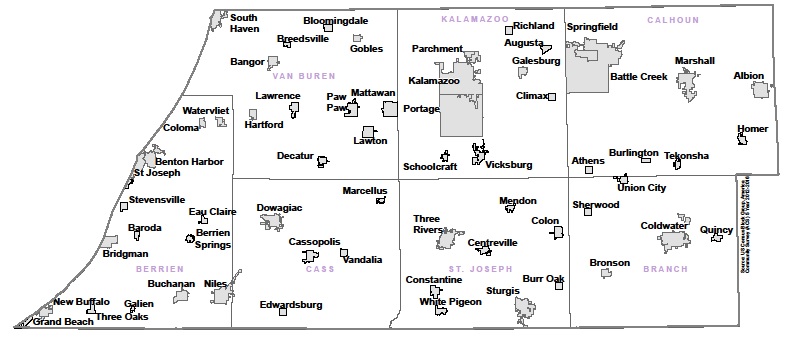 Draft Non Motorized Maps - Existing Facilities
These maps are being updated to produce a new version of the SW Michigan Road, Trail and Bicycle Guide and to develop an updated SW Michigan Non-Motorized Plan. These maps have the most recent information SWMPC has obtained for on-road and off road non-motorized facilities (4 foot shoulders, bike lanes and shared use paths) and parks. Please send updates to kmartin@swmpc.org.
Proposed and Planned Regional and Local Seven County Non Motorized Network Map
Berrien County Non-Motorized Summit
Cass County Non-Motorized Summit
Van Buren County Non Motorized Summit 2019
What is a Non-Motorized Plan?
The purpose of a non-motorized transportation plan varies depending on the scope of the study area. Non-motorized transportation plans seek to identify non-motorized routes for people to use as an alternative to traditional transportation methods such as driving a car. Non-motorized routes allow people to get out of their car and bike or walk to jobs, businesses, and community events.
This page last updated on 6/19/2019.
Southwest Michigan Planning Commission
376 West Main Street Suite 130 Benton Harbor, MI 49022-3651
Phone: 269.925.1137 Fax: 269.925.0288