What We Do Home>Environmental Planning>Green Infrastructure>What does Green Infrastructure Look Like in Southwest Michigan
Green Infrastructure Plan for Southwest Michigan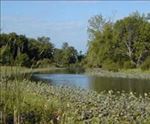 Galien Wetland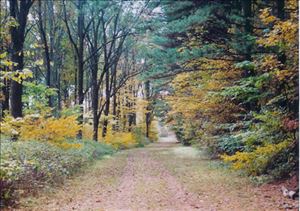 Russ Forest
Connecting
Is
The
Key
Southwest Michigan is known for its beauty and many opportunities for outdoor recreation. Therefore the protection and incorporationof these natural features is essential for the continued growth and success of our region. SWMPC maintains an inventory of Green Infrastructure in the region which includes:
Trails
State, county and local parks
Lakes, streams, rivers, wetlands & floodplains
Sand dunes
Forests
Endangered species
Critical agricultural lands
Privately protected lands (conservation easements)
Southwest Michigan - Potential Conservation Areas
In additon to the elements listed about, SWMPC has also identified Potential Conservation Areas with assistance from the the Michigan Natural Features Inventory. These maps will hep guide and target conservation and recreation efforts in southwest Michigan. The goal is to protect these identified high quality natural lands through conservation easements and fee-simple purchases to ensure a connected green infrastructure sytsem in southwest Michigan. These maps can be used by local and state governments, local and county parks departments, land conservancies and others to identify high priority lands for preservation.
A report explaining the criteria and methodology used to create the Potential Conservation Area maps can be downloaded by clicking here:
Berrien, Cass, Van Buren Counties Potential Conservation Areas: Providing Ecological Information for a Green Infrastructure Plan
This page last updated on 9/26/2017.
Southwest Michigan Planning Commission
376 West Main Street Suite 130 Benton Harbor, MI 49022-3651
Phone: 269.925.1137 Fax: 269.925.0288