What We Do Home>Environmental Planning>Syndicate Park Dune Project
Syndicate Park Dune Project
Click here to view the Investigation of the Syndicate Park Dune Area
Project Update
Stabilization and Monitoring Plan
Update: Van Buren County has received permits to begin work at Syndicate Park Dune. Van Buren County is requesting bids for the grading work and those bids are due April 7. See request here. Grading work on the trail at the end of Grand Avenue is expected to begin April 12 and could last up to 1-2 weeks depending on the weather. After the trail is graded, dune graass planting and fence installation will begin. Signs will be erected to direct people to stay on designated trails.
Van Buren County has been awarded a grant from the Michigan Department of Environmental Quality, Coastal Zone Management Program to begin implementing the project site plan which includes planting dune grass, erecting fences and improving the multi-use trail at the end of Grand Avenue to the beach. Van Buren County has received permits and construction will occur early 2017. The County continues to apply for grants to complete additonal site work.
Van Buren County will keep the walking trail that splits off to the north of the multi-use trail open for those that want to walk to the beach and avoid ORV traffic on the multi-use trail. When the project is implemented, signage will be added to indicate that this trail will be open to walkers only.
A landowner meeting was held on Saturday, August 15, 2015 from 9:00 a.m.– 11:00 a.m. at the South Haven Township Hall, 09761 Blue Star Memorial Hwy, South Haven, MI 49090. At 9:00 a.m. there was a short project overview presentation. Following the presentation there was an open house question and answer time with the project team. The concept plan was available for review.
In 2014, Van Buren County was awarded a grant to conduct engineering and design of a dune restoration project on county-owned property. Van Buren County hired Abonmarche and Cardno JFNew to complete this work. Get updates on the Syndicate Park Facebook page.
The committee guiding this project includes:
Doug Cultra, County Administrator;
County Commissioner Mike Henry;
Marcy Hamilton, Southwest Michigan Planning Commission;
AJ Brucks, Van Buren Conservation District and
Bruce Sirus, Syndicate Park resident.
The goals of the restoration project are:
- to stabilize and slow down the advancing dune that is threatening residences,
- to continue and improve access via foot and all terrain vehicles while supporting protection of the restored dune, and
- to provide education on dune ecosystems.
If you have any questions or concerns about this project, please contact the project manager at the Southwest Michigan Planning Commission, Marcy Hamilton at hamiltonm@swmpc.org. You can also email Marcy your contact information, so that we can reach out to you during this project. Please consider sending your email address, phone number and/or mailing address.
Background
Van Buren County owns 25 acres in Syndicate Park in South Haven Township along Lake Michgan. Most of the county-owned property is critical dune. Over the past few years, the Van Buren County Board of Commissioners established a committee and conducted studies to develop a recommendation for the future of county-owned land in Syndicate Park that: 1) recognizes the property's unique features and the constraints and opportunities associated with these features; and 2) incorporates the public's desires. From this work, the Syndicate Park Dune Project is underway.
The main goal of this project is to restore a large critical dune complex and limit impacts from human use with providing managed public access and educational opportunities. The project area is adjacent to other protected dune areas, including North Point Conservation Area, a county-owned park recently protected by a conservation easement held by the Southwest Michigan Land Conservancy. The 17 acre North Point Conservation Area with 330 feet of Lake Michigan beachfront is adjacent to Van Buren State Park (400 acres with 1 mile of Lake Michigan shoreline). The project area is part of the world's largest freshwater dune system, which stretches miles along the southern and southeastern shores of Lake Michigan. Coastal sand dunes around the Great Lakes constitute vital and distinctive environments that support more unique species of plants, insects, and animals than any other ecosystem in the Great Lakes Basin.
A 2012 study by the Southwest Michigan Planning Commission recommended that the County restores and stabilizes the dune area. A 2013 investigative report by Deanna van Dijk at Calvin College recommends stabilizing numerous active dune blowouts and reducing human impacts with a managed trail system. This project will restore a dune area that has been greatly impacted by human use, is threatening residential structures and allows for public access and educational opportunities. The public will be involved in the design and engineering process to ensure that the trail system meets residents/visitors needs, but does not jeopardize the dune ecosystem restoration. The County, Township, City and State Park officials will continue to be involved in the process to ensure public access is provided in a manner that can be managed effectively by officials.
View the Syndicate Park Subdivision, South Haven Township Study of Van Buren County Owned Parcels

This project is consistent with local and regional plans. At the regional level this project advances the Growing Greener in Southwest Michigan effort and the Van Buren County Community Park, Recreation, Open Space and Greenway Plan (2011). Locally the South Haven Charter Township Master Plan (2009) recognizes the importance of critical dune areas. The Syndicate Park dune area is designated as "Conservation" on the 2009 Future Land Use Map for South Haven Charter Township. In addition, this project is based on recommendations from two recent studies (2012 and 2013) specifically addressing the Syndicate Park County-owned property.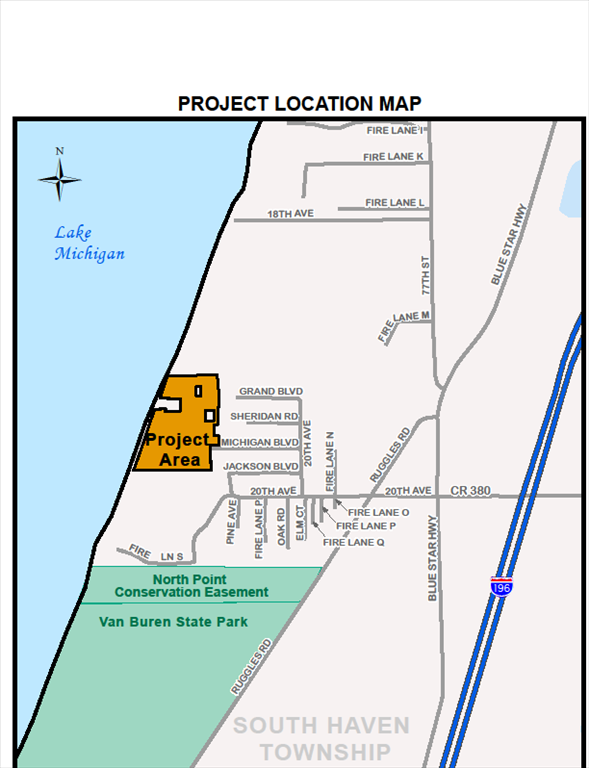 To view or print this Project Location Map Click here!
Grant Acknowledgment
Financial assistance for this project was provided, in part, by the Michigan Coastal Zone Management Program, Office of the Great Lakes, Department of Environmental Quality, under the National Coastal Zone Management Program, through a grant from the National Oceanic and Atmospheric Administration, U.S. Department of Commerce. The statements, findings, conclusions, and recommendation are those of Van Buren County and do not necessarily reflect the views of the Department of Environmental Quality and the National Oceanic and Atmospheric Administration.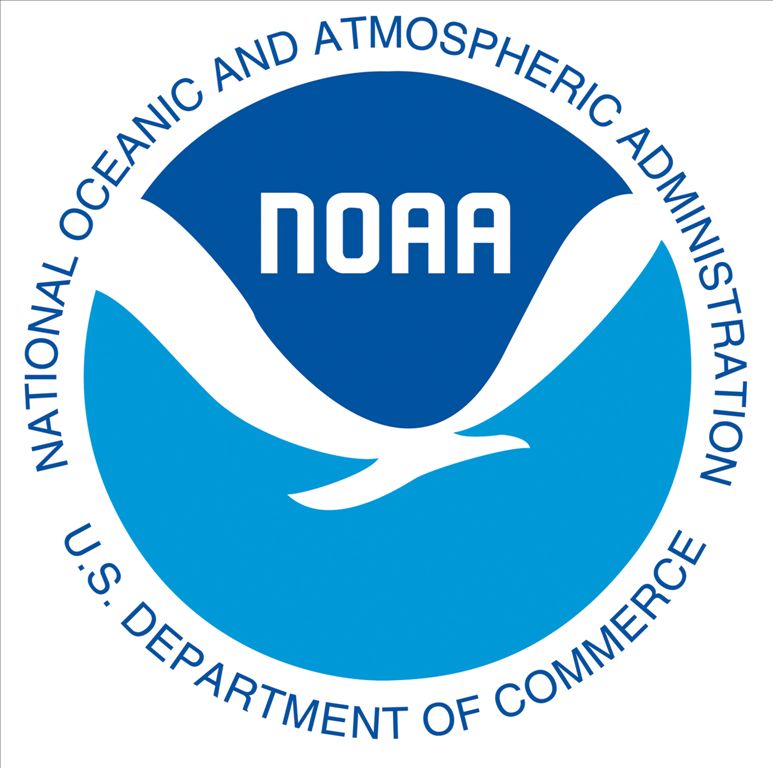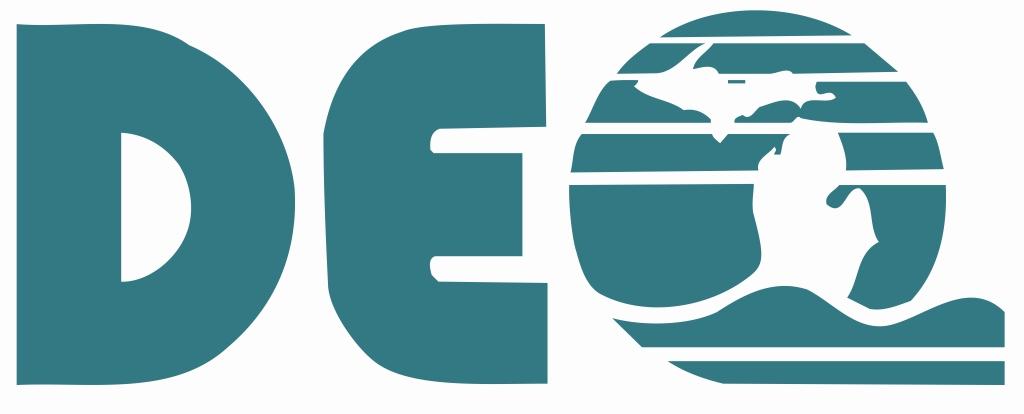 This page last updated on 4/4/2017.
Southwest Michigan Planning Commission 376 West Main Street Suite 130 Benton Harbor, MI 49022-3651
Phone: 269.925.1137 Fax: 269.925.0288 Email:
swmpc@swmpc.org