What We Do Home>Transportation Planning>Southwest Michigan Trailways Efforts>IN-MI River Valley Trail
IN-MI River Valley Trail
The Indiana-Michigan River Valley Trail partners are working to create a 34-mile trail connecting Niles, MI to Mishawaka, IN. The completed trail would be used by commuters, students, families and tourists. The trail would connect people to:
4 universities and several schools
4 downtowns (Niles, Roseland, South Bend and Mishawaka)
16 parks and 2 YMCAs
5 hospitals or major medical facilities
Several historical and cultural attractions
Businesses offering eating, lodging and shopping
As shown on the map, a few segments are needed to complete this trail system.
Update on Progress
Constructed since 2008
Mishawaka's 6-mile downtown trail loop along the St. Joseph River

The extension of the East Race Trail through IUSB

South Bend's 2.5 mile Riverside Trail

St. Joseph County's Darden Road Trail

New sidewalks along 933 between the East Race Trail and Roseland Trail

2.25 miles of trail through the city of Niles

1.1 miles of Northside Trails through River Park, connecting the South Bend and Mishawaka trail systems

Approximately 4.5 miles of connecting off-road trail around the University of Notre Dame and along SR 23
Currently Under Construction in 2014
Trail Development History
There was a ground breaking ceremony in March 2014
for Niles Charter Township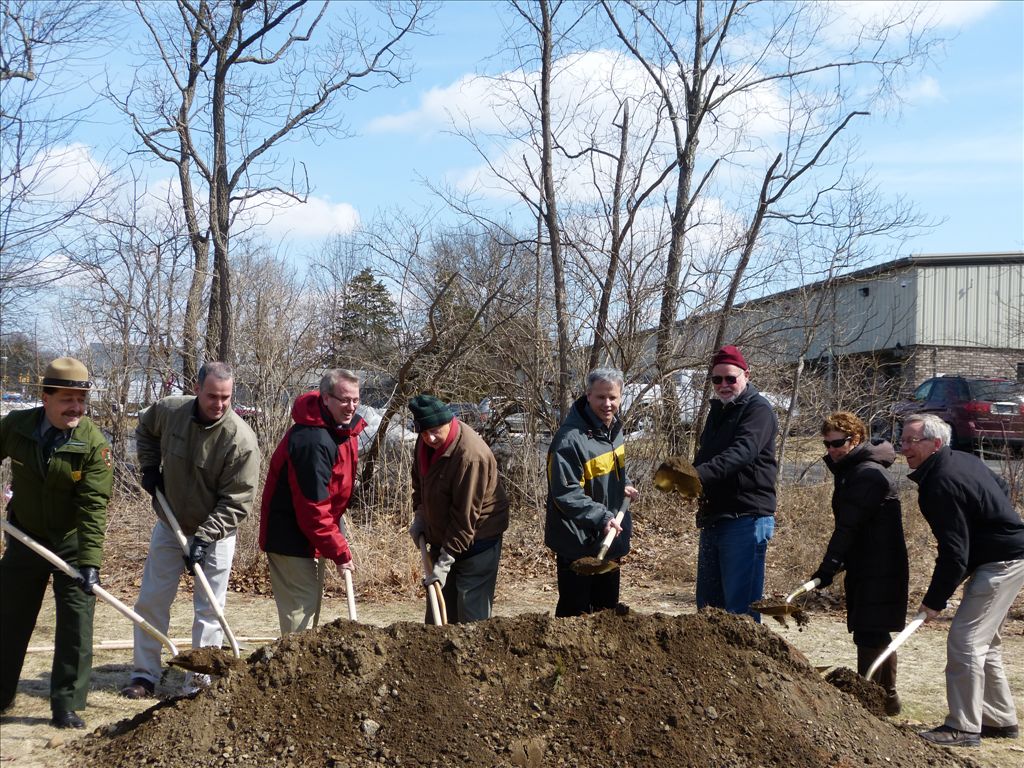 . They will be breaking ground on a 3.3-mile section of the soon to be 34-mile Indiana-Michigan River Valley Trail from Niles, MI to Mishawaka, IN. Niles Charter Township Phase I will be constructed from the Indiana state line to Brandywine Creek Nature Park (just north of US-12) in 2014. The Niles Township Park Chairman says this 34 mile trail will benefit the community.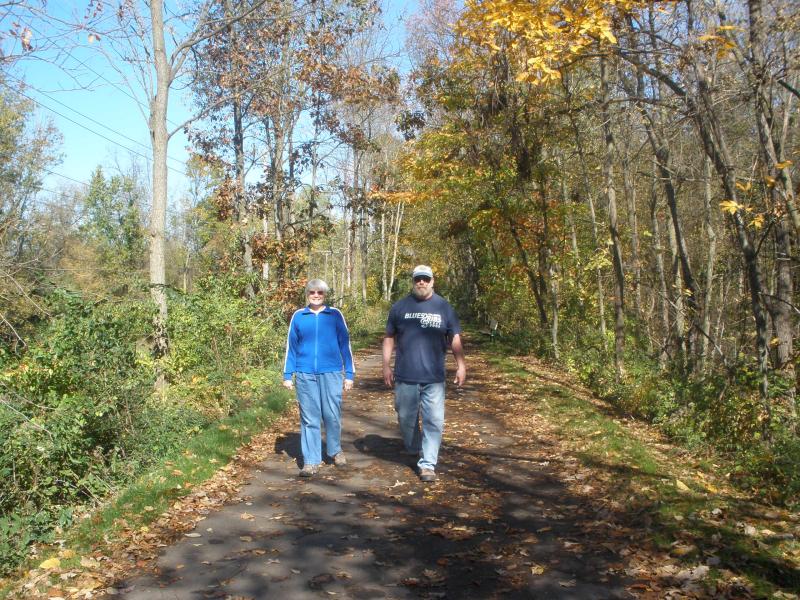 In 2010, the City of Niles completed 2.25 miles of trail from Plym Park to 3rd/Fort Street. As you can see from the "Trail Ends" picture, the trail needs to be completed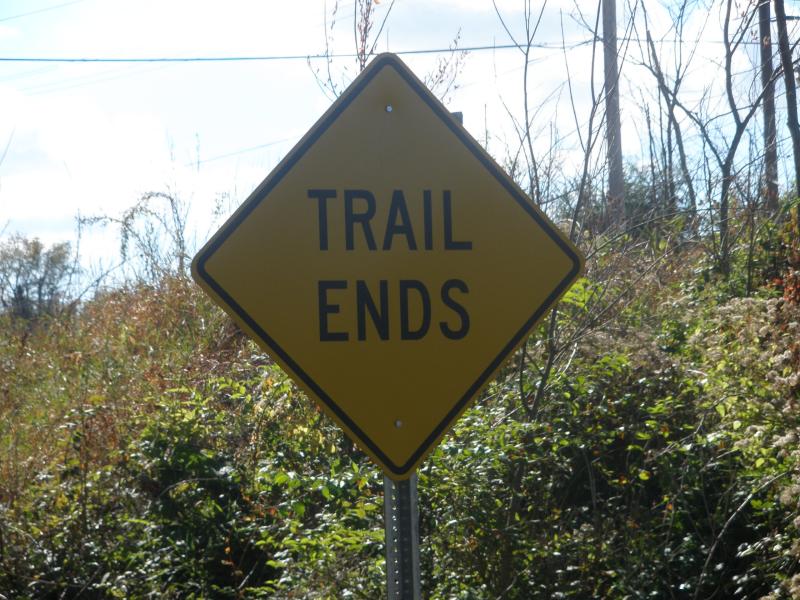 south of the City of Niles. The Niles Township Parks Committee is actively working with partners to make this connection from Niles City to the Indiana state line.
In Indiana, the St. Joseph County Parks Department and partners are working to continue the trail from Roseland to the Michigan state line. St. Joseph County Parks and Michiana Council of Governments have conducted a traffic study at Cleveland Avenue and have found an affordable solution for getting trail users across this busy road. Funding is actively being sought to connect the Michigan and Indiana trail systems at the state line.
Future Planning for the Indiana Michigan River Valley Trail
PARTNERS
Several organizations and agencies support the completion of this trail. IN-MI River Valley Trail Partners Your organization can consider signing a resolution of support (PDF or Word). If your organization would like to have a presentation made about the effort, please contact Marcy Colclough at 269-925-1137 x 1525 or colcloughm@swmpc.org.
More information:
*Some of these files are large and may require a high speed connection to download. If you do not have the newest version of Adobe Reader click here to download.
This page last updated on 3/28/2014.
If you would like more information about the IN-MI River Valley Trail please contact Marcy Colclough at (269) 925-1137 x 1525 or at colcloughm@swmpc.org.
Southwest Michigan Planning Commission  376 West Main Street  Suite 130  Benton Harbor, MI 49022-3651
Phone: 269.925.1137  Fax: 269.925.0288  Email:
swmpc@swmpc.org