What We Do Home>Environmental Planning>Wetland Workshop 2017
---
Past Event: Wetlands Do the Dirty Work
Incentives for Landowners to be Wetland Stewards
This event took place on Monday, September 25, 2017
To view the presentations from the Wetland Workshop please click the links below: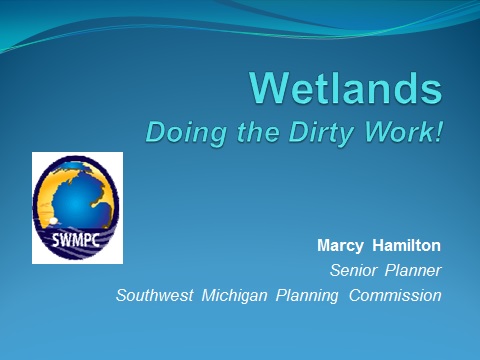 Presentation: Southwest Michigan Planning Commission

By Marcy Hamilton, Senior Planner
Southwest Michigan Planning Commission
376 W Main St, Ste 130, Benton Harbor, MI 49022
269-925-1137 x1525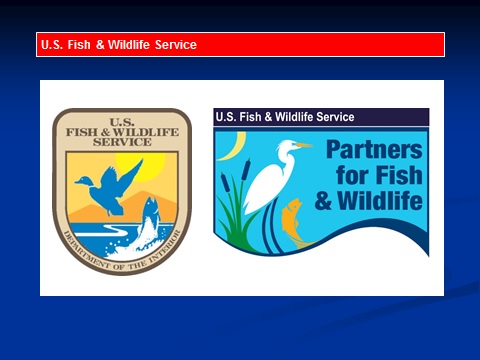 Presentation: U.S. Fish & Wildlife Service

By Meredith Bryant, Fish & Wildlife Biologist
Partners for Fish and Wildlife Michigan Private Lands Office
Phone: 517-351-6238
www.fws.gov/midwest/eastlansing/AboutUs.html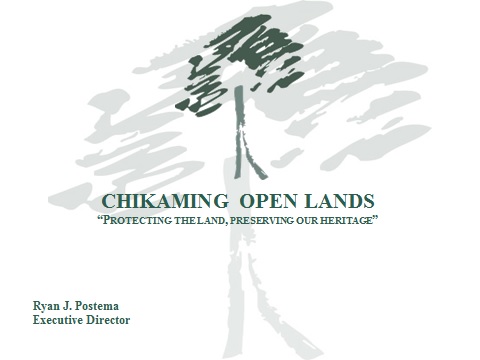 Presentation: Chikaming Open Lands
By Ryan J. Postema
Executive Director
Chikaming Open Lands
12291 Red Arrow Hwy
Sawyer, MI 49125
Phone: (269) 405-1006
rpostema@chikamingopenlands.org
Guest Speakers:
Jared Harmon
Invasive Species Outreach Educator
Berrien Conservation District
(269) 421-3059
www.berriencd.org/invasive-species
Sherman Reed
Natural Resources Conservation Services Michigan
United State Department of Agriculture
Berrien Springs (Berrien County)
3334 Edgewood Drive
Berrien Springs, MI 49103
Phone: 269-421-3056
For more information on wetlands please visit our Wetland Wonders Page.
This page last updated on 6/4/2018.
Southwest Michigan Planning Commission
376 West Main Street Suite 130 Benton Harbor, MI 49022-3651
Phone: 269.925.1137 Fax: 269.925.0288