What We Do Home>Environmental Planning>Watersheds, Water Quality & Wetlands>Paw Paw River Watershed>Watervliet Dam Removal
Watervliet Dams Removal Project
Project Overview - Paw Paw River Restoration
This project restored the Paw Paw River by removing both the spillway and diversion dams located just east of M-140 at Watervliet. After removal, the river channel and banks will be restored to improve fish habitat and water quality.
With over 40 fish species, the Michigan Department of Natural Resources, Fisheries Division and The Nature Conservancy consider the Paw Paw River one of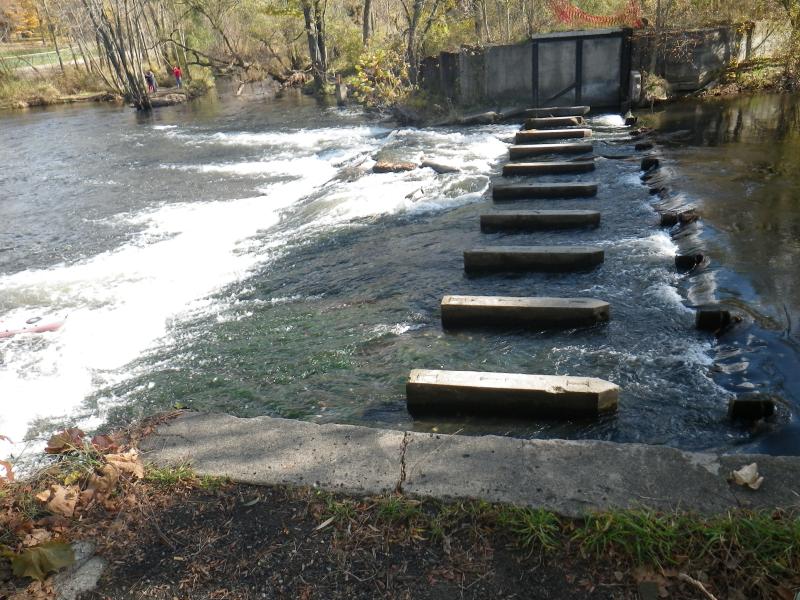 the highest quality freshwater systems in the Great Lakes Basin. Currently, the Watervliet Dam is the only obstruction on the Paw Paw River from Lake Michigan to the Maple Lake dam in Paw Paw Village. The Watervliet dams restrict the movement of fish and other aquatic animals upstream to over 100 miles of river and stream habitat.
The dams removal project is listed as high priority in several plans including:
Berrien County Hazard Mitigation Plan
Paw Paw River Watershed Management Plan, and
St. Joseph River Watershed Assessment.
Watervliet Construction Slide Show (Photos provided by ECT)
Download graphic showing dam locations (Acrobat Reader needed -7 MB file size)
Public Events and Project Progress
Pre and Post Fish Community Monitoring
General information on dam removal
Project Performance Monitoring Report Watervliet Dams Removal Paw Paw River, MI 2013
Project Completion Final Report Watervliet Dams Removal Paw Paw River, MI 2014
If you have questions or concerns, please contact Marcy Hamilton (hamiltonm@swmpc.org or 269-925-1137 x 1525) or you can register as a user (top of the page next to search) and then post a comment below.
This page last updated on 3/22/2018.
Southwest Michigan Planning Commission
376 West Main Street Suite 130 Benton Harbor, MI 49022-3651
Phone: 269.925.1137 Fax: 269.925.0288