Galien River Watershed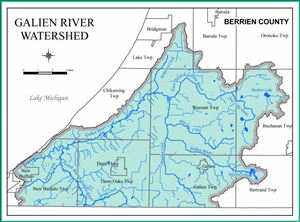 Click on photo to enlarge
The Galien River Watershed
The Galien River Watershed is located in Southwest Michigan and is approximately 82,200 acres located in Berrien County and emptying into Lake Michigan in New Buffalo. In Michigan, this watershed contains 62% rural land, 23% forest land, and 5% urban land, with the remainder being streams and lakes. The Galien River Watershed encompasses areas of prime farmland, Warren Woods Preserve, and a portion of the City of New Buffalo where the Galien River flows into Lake Michigan.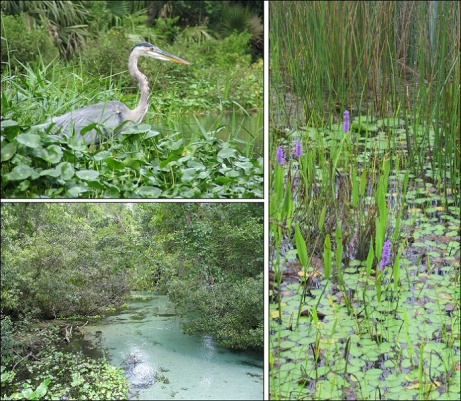 A collection of natural resources maps relevant to the Galien River Watershed, located in Berrien County, Michigan. The maps provided are intended for assessments and planning purposes to improve environmental conditions in the watershed.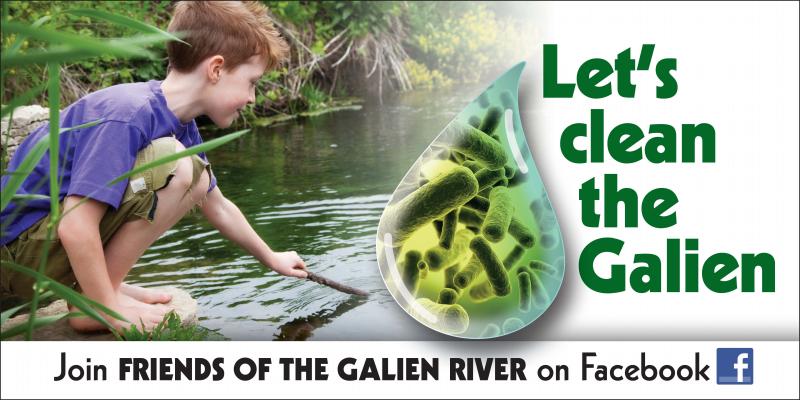 Become a Friend of the Galien River on facebook
Click play below to hear radio ads on ways to help improving water quality! These ads were played on 97.5 FM!
Septic Systems Rain Gardens
Lawn Care
View Presentations from the
Galien River Watershed Workshops
Garden Club Presentation on the Galien River Watershed Nov 19th
Low Impact Development Workshop helded on March 1st
Landscaping and Gardening Workshop helded on March 3rd
Natural Areas Mapping Workshop
Galien River Watershed Water Pollutants
Galien River Watershed Ecosystems
Septic System Maintenance (Berrien County Health Dept.)
Press about the Watershed
August 2011-Galien Watershed protection is the focus of public mapping workshop.
Harbor Country News
Learn More about the Galien River Watershed
One way that people can help keep our waters clean is to have a properly working and maintained septic system. Use water efficiently this includes, using efficient dishwashers and washers and using then when they are full, maintain your plumbing to eliminate leaks, taking shorter showers. Don't flush or pour hazardous chemicals down the drain, or use your septic system as a trash can.
For more information check out the local Berrien County Heath Department or Public Education Materials on water quality.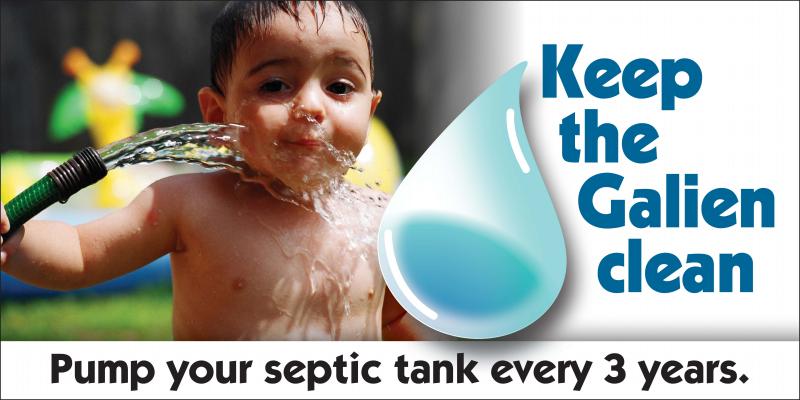 Click here for more information on septic systems.
NPS Analysis - A nonpoint source pollution analysis was conducted for the Galien River Watershed and was presented to the Steering Committee. The presentation can be viewed here:
Galien River Watershed Fact Sheet
Michigan Department of Environmental Quality TMDL Report (Galien River)
Michigan Department of Environmental Quality TMDL Report (Deer Creek)
This page last updated on 4/28/2020.
Southwest Michigan Planning Commission
376 West Main Street Suite 130 Benton Harbor, MI 49022-3651
Phone: 269.925.1137 Fax: 269.925.0288